THE SPECIAL EXHIBITION OF CONTEMPORARY ART OF INDONESIA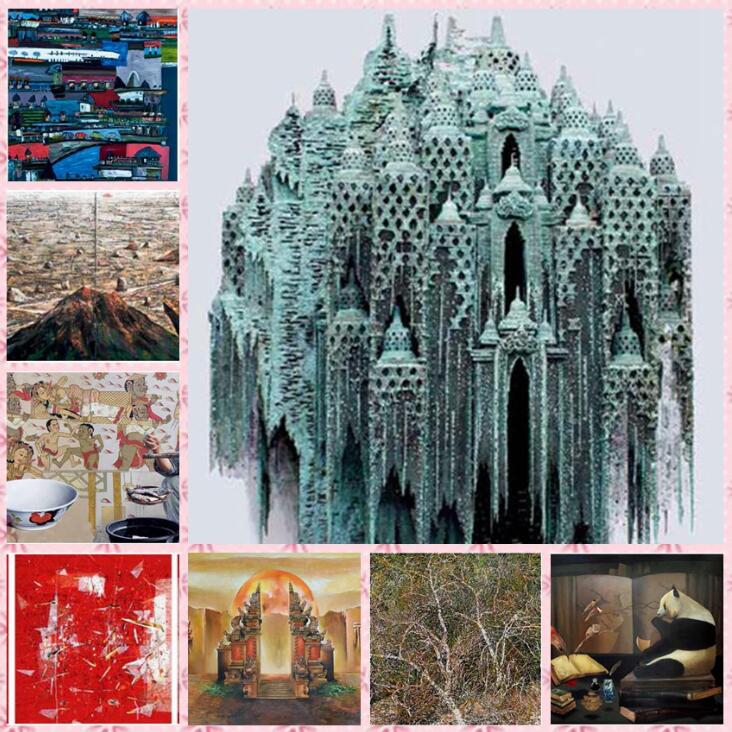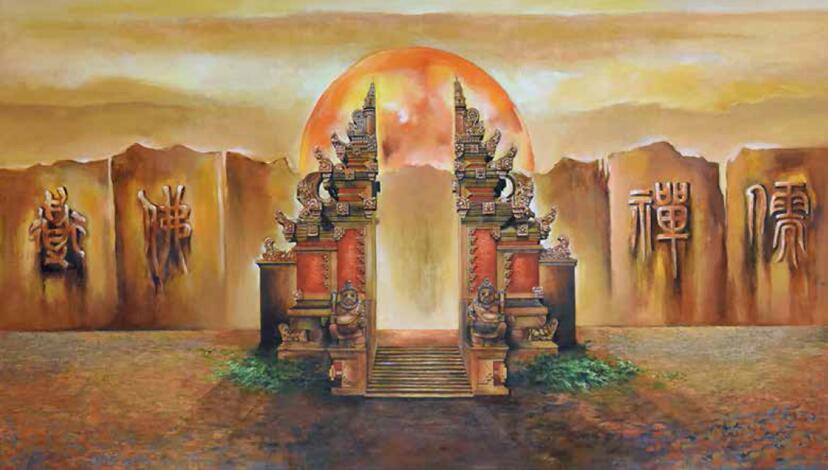 饶韵芝
Yince Djuwidja
殊途同归 / 2016 / 布面丙烯/145厘米×250厘米
Unity in Diversity / 2016 / acrylic on canvas / 145cm×250cm

乔尼·拉姆蓝·维欧诺
Joni Ramlan Wiono
金色时光 / 2016 / 布面丙烯 / 140厘米×260厘米
Golden Moment / 2016 / acrylic on canvas / 140cm×260cm
To the Chinese and many others, Indonesia is a beautiful archipelago, blessed with eternal sunshine and natural riches. Indonesia is also a society steeping in cultural traditions, traditions that are very much alive in this era of globalized modernity. In most cases, such a portrait of Indonesia is not far from reality. At the same time, we Indonesians like to believe that our country, our people is not only about beauty and tradition. We are a complex mosaic made of opposites and contradictions. We are a tapestry of multiple colors and patterns. Yet, among these contradictions and multiplicities, there is harmony that is not like any other in the world.
There is unity as solid as our national resilience. And there is togetherness in our striving for progress. Today, as the physical geography between Indonesia and China appear closer, we must be brave to admit that there remain strong currents posing challenges to our ties and linkages. However, these challenges can be overcome through a sense of togetherness, developing mutual understanding and cooperation.
Art, therefore, must become the medium that can transport the minds of our two peoples back and forth. Art must enlighten us, carrying us on a voyage towards greater mutual appreciation and understanding. Art must evoke a convergence of dreams, as we take advantage of the shifting global attention to our region.
Soegeng Rahardjo
Ambassador of the Republic of
Indonesia to the People's Republic of China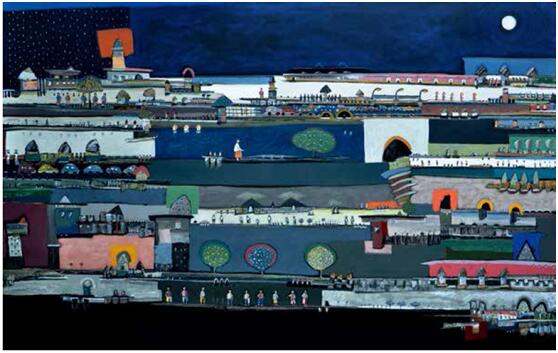 马德·盖德·帕拉马塔
Made Gede Paramahita
为世界祈愿 / 2016 / 布面综合 / 140厘米×220厘米
Hope for the World / 2016 / mixed media on canvas / 140cm×220cm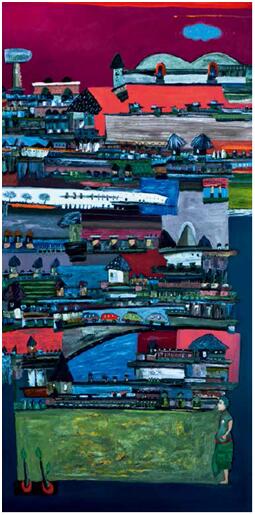 马德·盖德·帕拉马塔
Made Gede Paramahita
路在何方 / 2016 / 布面综合 / 200厘米×100厘米
Where Is the Way / 2016 / mixed media on canvas / 200cm×100cm

雅努里
Januri
条条大路通北京 / 2016 / 布面丙烯 / 100厘米×300厘米
Many Roads Lead to Beijing / 2016 / acrylic on canvas / 100cm×300cm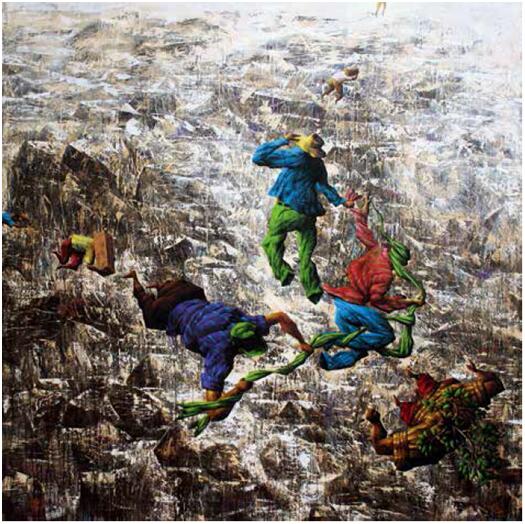 雅努里
Januri
勤奋工作 / 2016 / 布面丙烯 / 180厘米×180厘米
Hard Working / 2016 / acrylic on canvas / 180cm×180cm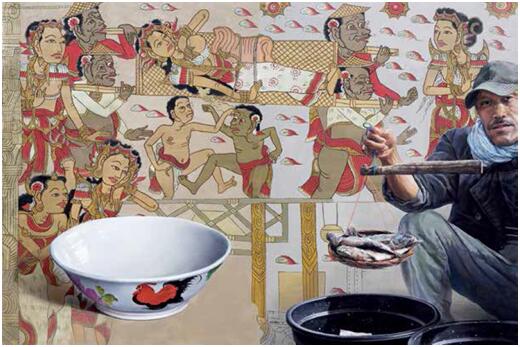 楚辛·赛提亚迪卡拉
Chusin Setiadikara
回顾过去 / 2016 / 布面综合 / 200厘米×300厘米
Trace Back / 2016 / oil and acrylic on canvas / 200cm×300cm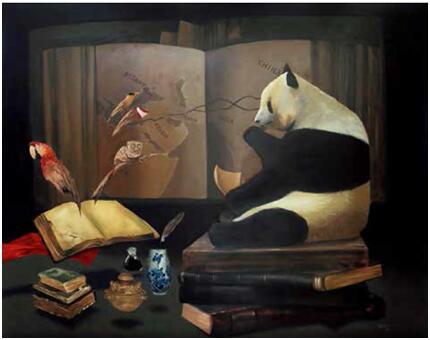 卡梅利娅·米塔萨里·哈希布安
Camelia Mitasari Hasibuan
丝路记忆 / 2016 / 布面油画 / 135厘米×170厘米
Memory of the Silk Road / 2016 / oil on canvas /
135cm×170cm
艺术必须成为两国人民思想交流的媒介。艺术必须启发我们,带领我们更好地相互欣赏和理解。艺术必须汇聚梦想,充分利用全球化为我们这一地区带来的契机。只要我们能够勇敢地"跨洋过海",就可以赢得这些机会。我们要打开自我,坦诚相待。踏上印度尼西亚之旅,让我们一起前进,既要铭记各自的特征,同时也要拥抱多元化带给我们的美好机会。
苏更·拉哈尔佐
印度尼西亚驻华大使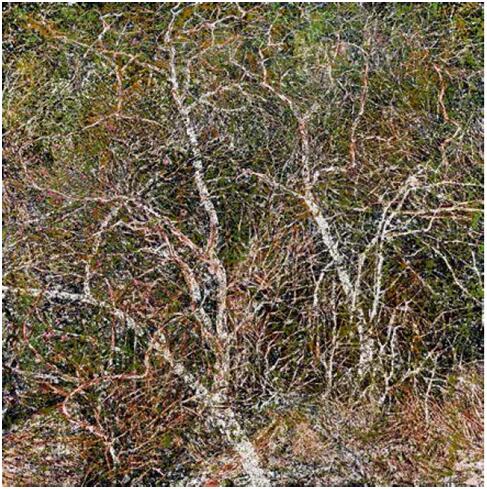 满古·普特拉·伊·古斯蒂·阿贡·盖德
Mangu Putra I Gusti Agung Gede
丛林小花 / 2015 / 布面油画 / 210厘米×210厘米
Small Flowers in the Jungle / 2015 / oil on canvas / 210cm×210cm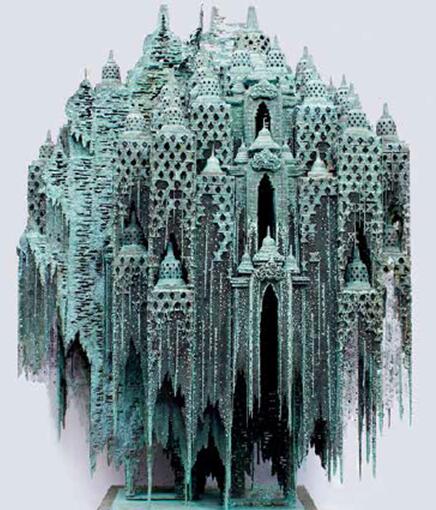 尼欧曼·努阿尔塔
Nyoman Nuarta
婆罗浮屠的传说 3 / 2016 / 雕塑:铜,黄铜 / 205厘米×155厘米×130厘米
Legend of Borobudur Ⅲ / 2016 / sculpture: copper, brass / 205cm×155cm×130cm