The 138
th
Session of the International Olympic Committee (IOC) was held in Tokyo on July 20
th
. After voting, the IOC approved adding "Together" into the Olympic motto, which now reads "Faster, Higher, Stronger- Together".
Together-- this is an eternal meaning of Olympic spirits and a vivid demonstration of the Tokyo Olympic Games. From the postponement of the Olympics to its successful opening, the Covid-19 has brought unprecedented challenges and taught us unprecedented lessons: all human beings share a common future and we need to unite more.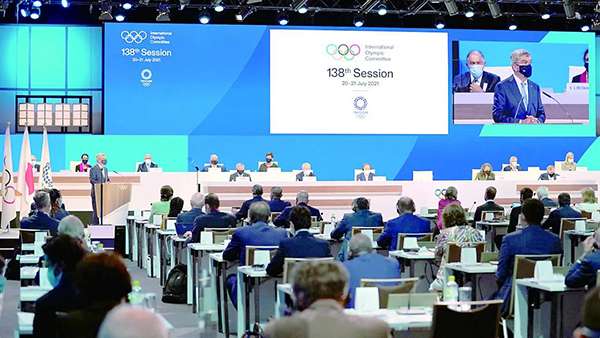 The IOC 138th Session approved adding "Together" into the Olympic motto "Faster, Higher, Stronger" on July 20th. This is a picture of the IOC 138th Plenary Session. (Photo by Xinhua News Agency)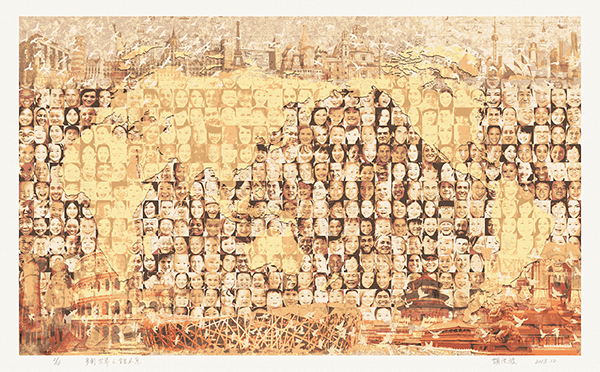 Hu Hongbo / China / Colorful World: Circle of Life / woodcut / 2018 / 80cm × 126cm(Work from the 8th Beijing Biennale)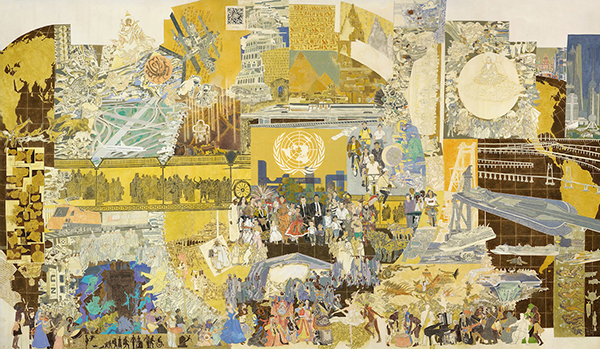 Li Hongjun/China/Building a Community of Shared Future for Mankind/2018/ink and color on silk/280cm × 450cm(Work from the 8th Beijing Biennale)
We need more solidarity to deal with the Covid-19 pandemic and great challenges we face.
At the virtual IOC 137th Session in March this year, Bach, after being reelected as the IOC President, proposed adding, after a hyphen, the word "Together" to the Olympic motto, which would read "Faster, Higher, Stronger- Together", with an aim to better coping with the post-coronavirus world.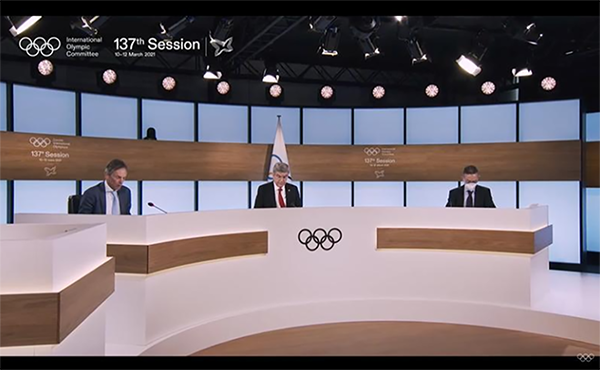 The virtual IOC 137th Session
This is the first revision of the Olympic motto in 108 years.
"We have to adapt the motto to our times. This is a milestone in our development and sends a clear signal-- we want to put special focus on solidarity." Bach added, "at present, we need more solidarity to deal with the Covid-19 pandemic and great challenges we face. Today's world is interdependent, and no one can solve these challenges on his own. Therefore, I propose that to realize the goal of faster, higher and stronger, we need to work together and we need more solidarity."
China will shoulder its responsibility as a major country with real efforts and work with all parties to support a successful Tokyo Olympics.
"The Olympic Games always unite the world and gather together IOC Refugee Olympic Team and Olympic committees of more than 200 countries and regions at an Olympic village of a city, a country." On July 17th, Bach pointed out at a press conference that all people met in a secure way in the pandemic, thanks to the great contributions made by athletes, officials of NOCs and other staff members to containing the virus.
The Chinese delegation of 777 people arrived in Tokyo. It is known that 99.61% of the delegation is vaccinated and it promises to strictly follow all rules of the Tokyo Organizing Committee and set an example in guarding against the virus.
Chinese Delegation at the Tokyo Olympic Games
Bach said at the 137th IOC Session that the Chinese Olympic Committee (COC) would provide Covid vaccines for athletes at Tokyo Olympic and Paralympic Games and Beijing Winter Olympic and Paralympic Games, and that the IOC would pay for these vaccines.
"We thank the support of the COC. This demonstrates the true Olympic spirit of solidarity and cooperation," said Bach.
The mutual support between China and Japan to host successful Olympic Games is inherent in building a community with a shared future for mankind.
Why is it important for China and Japan to support each other in hosting Olympic Games?
Tyou Unn (transliteration), associate professor of Niigata University, believes that there are three reasons: first, this will greatly promote the successful hosting of the Olympic Games, economic recovery and people-to-people exchanges between the two countries; second, from a regional perspective, such a cooperation between China and Japan will have positive spillover effects, which serves as a new driver for regional integration of East Asia; third, China and Japan will jointly play a leading role in the global response to the pandemic, economic recovery and multilateralism and global governance, if both countries could hold successful Olympic Games while containing the pandemic.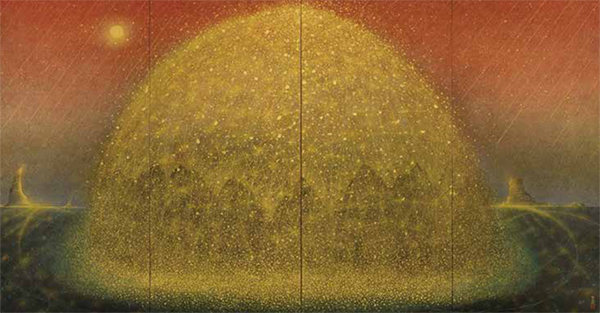 Ishiodori Tatsuya/Japan/The Land of Symbiosis/ 2016/mixed media/174cm × 324cm(Work from the 8th Beijing Biennale)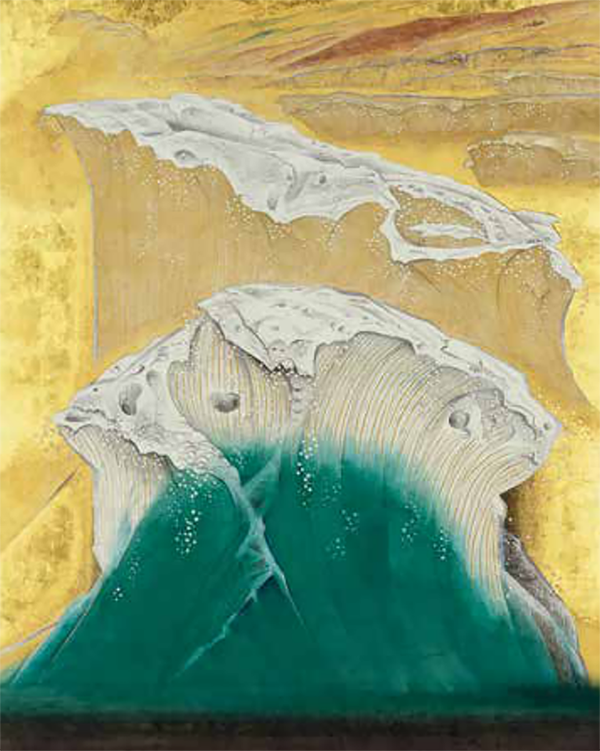 Asano Hitoshi/Japan/Landscape in Time and Space 2/2018/Japanese paper, mineral colors/163cm × 130cm(Work from the 8th Beijing Biennale)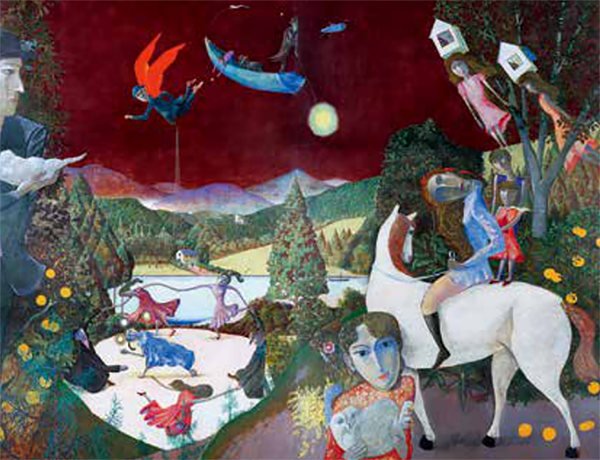 Yuji Kobayashi/Japan/The Daybreak/2017/panel, oil and tempera/273cm × 350cm(Work from the 8th Beijing Biennale)
Olympic rings symbolize solidarity of five continents and olive wreathes indicate aspiration for and pursuit of a more peaceful, more reasonable global order.
 The Olympic Games, held every four years, is not only the most important sports gala of all human beings, but an arena to showcase the spirit of faster, higher and stronger. From now on, it will carry another meaning-- more solidarity. What is interesting is that those who are not sports fans are always attracted by wonderful performance and perseverance of athletes and updates of medal table, joining this "global carnival".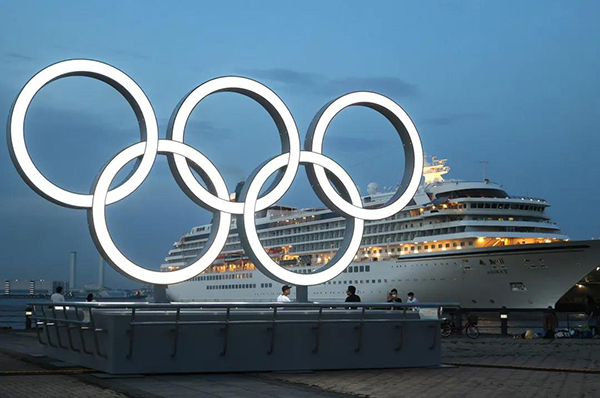 Olympic Rings in Yokohama, Japan (Photo Credit: People Visual)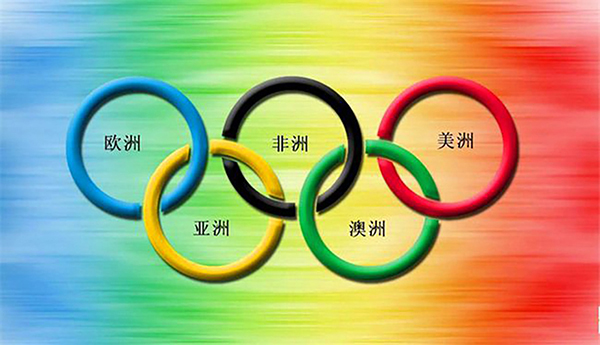 The IOC hopes that through Olympic Games, the cultural power of sports, featuring equal participation and fair competition, will promote a healthier, more inclusive society, improve global governance, realize green recovery of global economy and play a greater role in rebuilding a post-Covid world.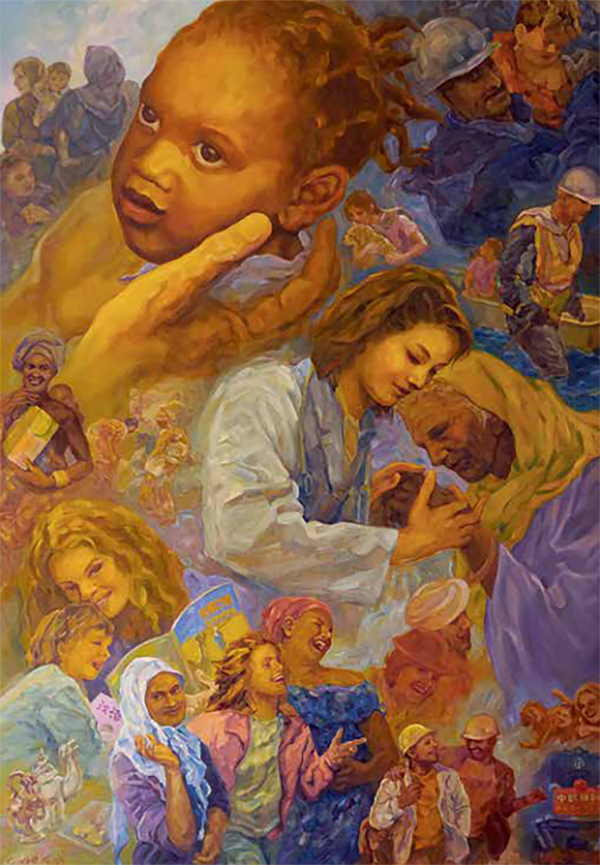 CHANG Jueyuan/Canada/Great Borderless Love, Humanity's Shared Future/2018/oil on canvas/260cm × 193cm(Work from the 8th Beijing Biennale)
Mimikou Stella/Greece/Colorful Hands: A Chain to the Future/2018/acrylic color, PA/120cm × 120cm(Work from the 8th Beijing Biennale)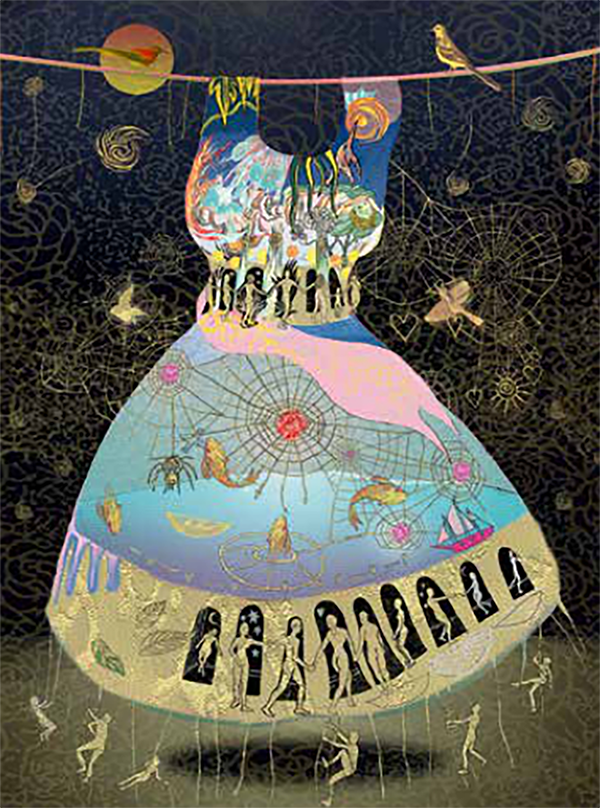 Florentia Oikonomidou/Greece/Weaving the Road to Future/2018/acrylic color, PA/153cm×116cm(Work from the 8th Beijing Biennale)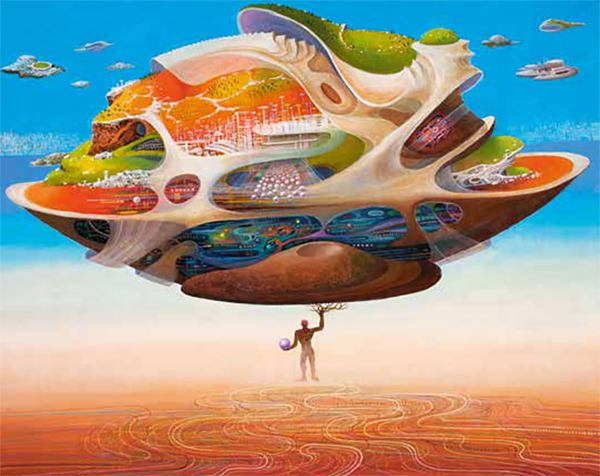 Vasko Tashkovski/North Macedonia/The Future in Our Hands/2018/oil on canvas/100cm × 125cm(Work from the 8th Beijing Biennale)
The Extraordinary China-Africa Summit on Solidarity against Covid-19 was held despite the pandemic, showing strong friendship between China and Africa and China fulfilling its responsibilities as a major country.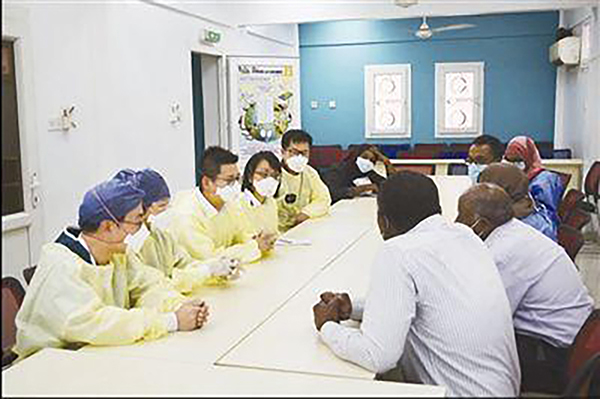 China and Africa work together to fight against the virus and tide over the difficult time.
(Forwarded from the Website of the Central Commission for Discipline Inspection of the Communist Party of China and the National Commission of Supervision of the People's Republic of China, Reported by Guan Xiaopu and Chai Yaxin)
---
(Notes: Please strictly follow copyright laws and relevant regulations in and outside China when referring to captions, photos and other information in your creation. Plagiarism is unacceptable. Copyright-related legal issues should be taken care of by artists themselves.)
For more Beijing Biennale information and updates, please continue to follow our website. Look forward to your participation in the Beijing Biennale (submission deadline is August 31, 2021).